Don't Face The IRS Alone. Put The Power of Our Network in Your Corner!
Tax Assistance Group has a network of tax experts across the United States ready to help you find the right solution for your tax problem.
X
IRS tax debt relief is possible!
Complete our form today or call for a FREE consultation.

Why Choose Tax Assistance Group?
At Tax Assistance Group, our goal is to assist taxpayers who are burdened with state and IRS tax problems. We understand that not every taxpayer is alike, just like every tax situation is not alike. That's why we've created a resolution process that provides customized solutions to fit our clients' specific needs and budgets.
Our licensed tax professionals are caring, compassionate, and understanding. We'll work hard to find the right resolution for you. Don't face the IRS alone. Put the power of our network of tax experts behind you.
Your Road to Tax Debt Freedom Starts Here!
Free No-Obligation Consultation
Get started today!
Investigation
Our team gets to work, providing protection from IRS collection actions.
Resolution
We negotiate with the IRS to help you get the tax relief you need.
Our Tax Relief Services
Since 2007, Tax Assistance Group has helped thousands of taxpayers solve their tax problems. We offer a variety of affordable tax relief services to address many tax issues, such as:
Back Taxes
Unfiled Tax Returns
Tax Offset
Unpaid Payroll Taxes
IRS Penalties
Wage Garnishment
Tax Liens
Tax Audits
Sales Tax Problems
Bank Levies
If you are dealing with tax debt, you may be eligible for an IRS installment agreement, penalty abatement, innocent spouse relief, or one of the many tax relief programs offered through the IRS Fresh Start Initiative. Don't spend another day stressing over taxes. Contact us today and take the first step toward tax debt freedom!
Call Today! 833-803-4222
Experience
Our licensed tax professionals, enrolled agents, CPAs, and attorneys have been helping people resolve their tax problems for nearly two decades. To date, we have consulted on over $19 billion in tax debt and growing!
Confidence
Our company is recognized as one of the best in the tax relief business. We have an A+ rating with the Better Business Bureau, and understand the sensitive nature of our clients' cases. You can rest easy knowing your information is confidential and secure.
Respect
Our business is built on mutual respect for each other and our clients. We promise to never treat you like a number. Our tax professionals will work in your best interests to find a resolution that fits your specific needs and budget.
---
As Seen On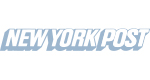 ---